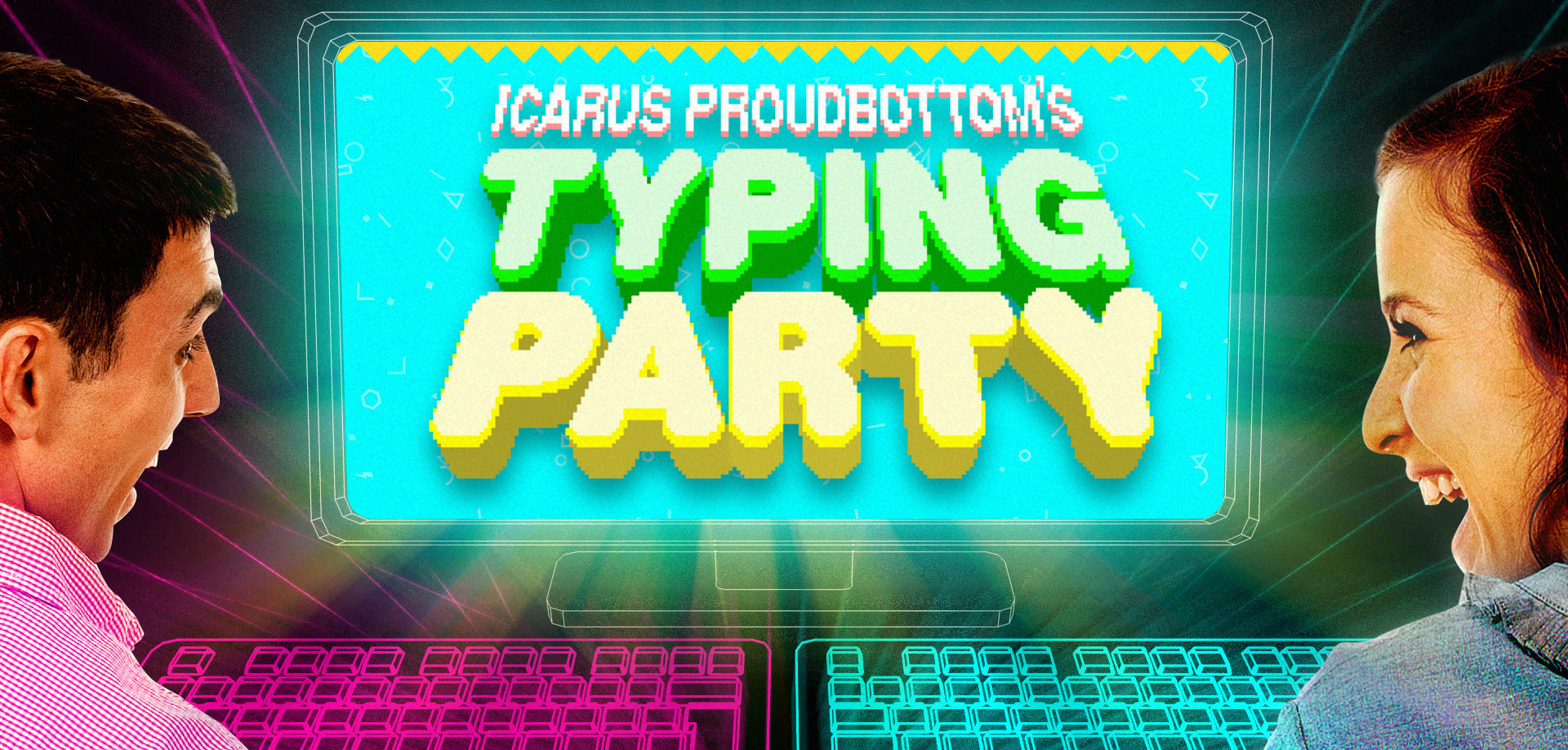 Icarus Proudbottom's Typing Party
A downloadable game for Windows
AVAILABLE NOVEMBER 14th, 2019!
---
Icarus Proudbottom's Typing Party is the world's first local multiplayer typing game.
Two keyboards, one computer. Grab a group of friends and have a Typing Party!
PLEASE NOTE: In order to play this game with friends, you will need two keyboards attached to your computer. If you're on a desktop, any two standard USB keyboards should work. If you're on a laptop, you can use the laptop keyboard + 1 USB keyboard, or alternatively use two USB keyboards.

This is a multiplayer game at heart and is designed to be played with friends - however, you can practice the game single-player by competing against Mark 22, a computer controlled opponent! (You do not need two keyboards when playing against Mark 22.)
FEATURES:
Face off with NINE amazing minigames!
Supports up to four players!
Configure your party: Choose which minigames you want to play, and how many points the game lasts!
Practice against the computer in single-player mode!
Two versions of the game are included: the standard version, plus the "ARCADE VERSION" - a simpler, shorter version that doesn't require a mouse and can be set up as an installation.
KNOWN ISSUES:
This game is kinda old! It was originally built in Flash, and was only recently revitalized and packaged. Therefore there are a few technical quirks.
Framerate seems to be bad in windowed mode. This is likely an effect of using the Adobe AIR runtime. We highly recommend fullscreen for all users.
Letterboxing will appear on screens that are not 16:9.
Pressing ESCAPE exits fullscreen mode and can mess up inputs. Use the upper-right menu to toggle fullscreen on and then off to fix.
Download
Click download now to get access to the following files:
typingparty-windows.zip
60 MB